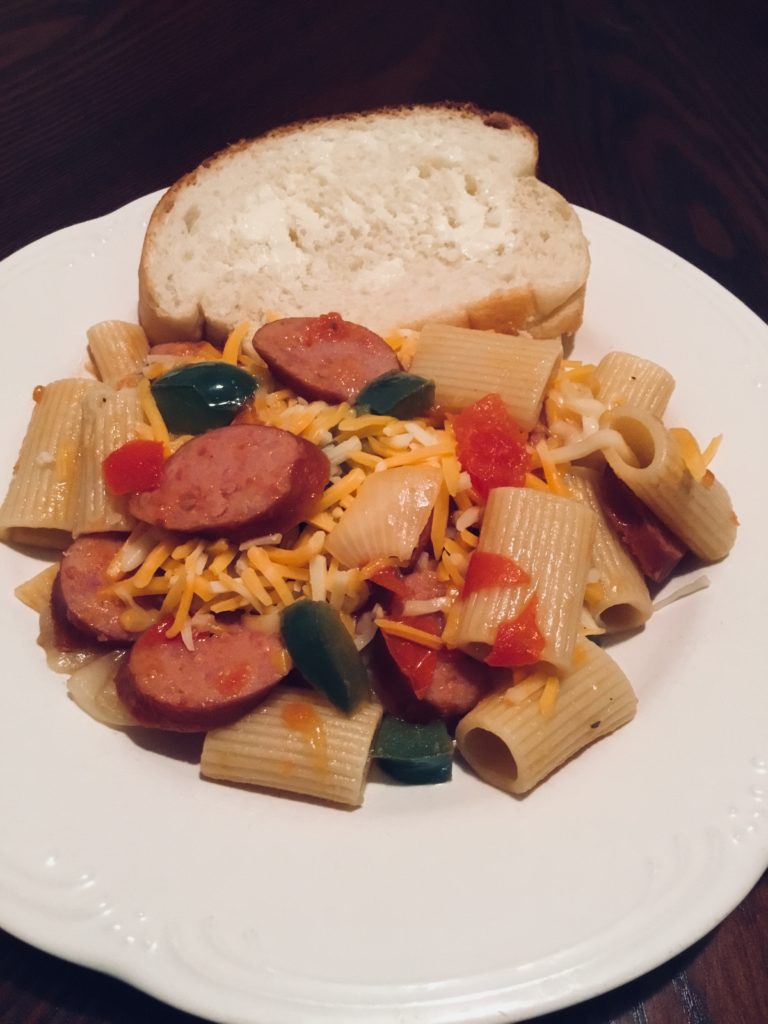 With Polska Kielbasa and a few simple ingredients, you can make a quick and delicious dinner that everyone will love. At one point in life I was in between houses and my BFF was kind enough to let me crash on the futon in her spare room. During this extended sleepover, my bestie Laura introduced me to her Kielbasa Pasta and I've been a fan ever since. A simple fresh meal that tastes great and makes awesome leftovers.
Ingredients:
1 13 oz. package of Polska Kielbasa
Large Onion (chopped)
2 cloves of Garlic minced
Large Green pepper (chopped)
Large Tomato (chopped)
One box of dry Pasta (Rotini works best)
Colby jack cheese shredded
Slice sausage on the bias and chop onion into medium sized pieces. Heat a large frying pan or dutch oven with a bit of olive oil. Cook sausage, onion, garlic, covered until onion is translucent. Add chopped up green pepper. Start the water for noodles. Add diced up tomatoes to the sausage pan when you add the pasta to to the water. Stir sausage mix while pasta cooks. When pasta is finished, drain and add to the sausage mix and remove from heat. stir to coat pasta. Plate pasta and sprinkle cheese on top. (I'm a cheese hound and get generous with it).
Sometimes you gotta go with whatever pasta you have on hand. Bowties are OK but Rotini is better.Also fresh mozzarella works great in lieu of shredded cheese. Laura says you can swap out pasta for potatoes too. This is just one of those great recipes you can make your own.