A tasty soft food diet that's not boring!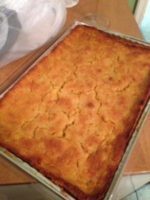 OK so for one reason or another you have to face the fact that a big plate of nachos just isn't in your diet right now.
Whether it is due to a gastrointestinal issue, tooth extraction or other issues it can be hard to think of things to eat when you are prescribed a soft food diet. Don't worry your life isn't about to be filled with baby food. But hey, Don't knock it if you have an extended period of soft foods.
I've broken it down into two phases. The first phase is when you literally cannot chew. The second phase is for soft chewing,
The no-chew phase
Soup is better with Brie or cream cheese swirled in – I like Progesso's creamy mushroom with brie added in. Tomato soup with cream cheese is really good too.
Hummus on a spoon
Guacamole on a spoon
Mashed potatoes (with gravy!)
Mashed sweet potatoes (with Marshmallow Fluff?)
Smoothies
Baby food – Skip meat ones, the veggie and fruit are nice.
Applesauce
Yogurt – Chobani Zero Sugar Mixed Berry is my favorite.
Applesauce
Broth
Scrambled or soft boiled eggs
Oatmeal with honey or brown sugar stirred in
Refried beans (melted Velveeta makes this idea even better)
Cottage cheese
Buttered Rice
Egg drop soup
Split pea soup
Ensure- Muscle milk
Protein shakes

Desserts!
Pudding
Ice cream
Milkshake (no straws if you had an extraction)
Jello
Creamy peanut butter on a spoon
Jelly on a spoon
Marshmallow fluff
Chocolate mousse
Sherbet
Frosting on a spoon
Whipped cream
Cheesecake but don't eat the crust
Phase Two – soft chewing
Cupcakes
Soft breads (mmm pumpkin bread)
Pancakes with syrup
Soft pasta with a smooth sauce (I recommend Alfredo)
Fresh mozzarella
Rao's Italian Wedding Soup is amazing
Bananas
Hummus and soft pita
Mac n cheese – Let's be real Kraft Mac & Cheese is where it's at.
Chicken noodle soup
Chili
—
This is the point in which you start getting really creative about what you can and cannot eat according to whatever you have going on. Be sure to go easy on yourself. Hopefully you'll be back in the Cheetos soon.